Online Safety for Parents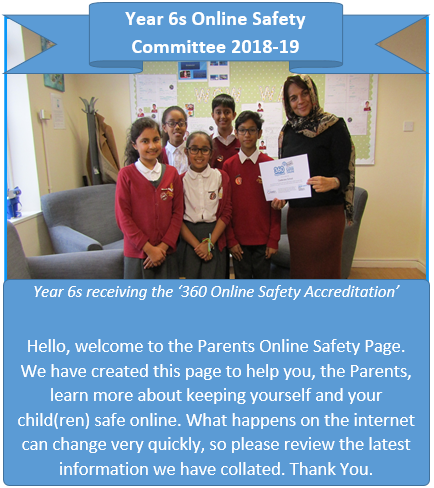 Stay up to date and keep your child safe in today's digital world.
Click here for your parent guide to the social networks, websites, apps and games that children are currently using from Common Sense Media, NSPCC and O2.
Common Sense
Kids today spend over 50 hours of screen time every week. Common Sense helps adults and kids thrive in a world of media and technology. One of the services they provide are trusted reviews for Games, Books, Apps and Movies - so you know exactly what is and is not appropriate. Click on the image below to visit:
Online

Microsoft's Top Tips for Safer Families
For more detailed information and advice from the company, visit: Microsoft - Online Safety.
Click here for general information, advice and guidance on keeping your children safe online.

Click below for useful information provided by vpnMentor
Online Safety Newsletters
Edition 1 - E-Safety Overview & Cyberbullying
Edition 7 - Setting Boundaries
Edition 10 - Inappropriate Content