Online Safety for Parents
Worried about something you have seen online?
If you have seen something that you feel is offensive or you have seen harmful material online, no matter where it is, please use the button below to report it.
The Report Harmful Content button is a quick and simple method for helping anyone to report offensive or harmful material online, no matter where they are.
-------------------------------------------------------
IMPORTANT INFORMATION
If you want to know more about TikTok, read the Parent Zone Library guide, which has in-depth information on the app.
Checklist for Staying safe on Tik Tok
SWGfL has updated its TikTok checklist leaflet. This helpful resource covers how to set up parental controls, how to block users and where to go for further help, plus more.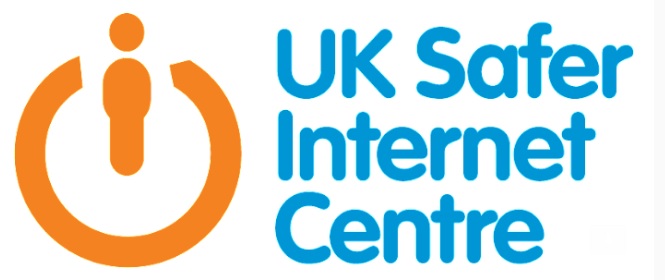 Primary school children aged 7-10 years old are increasingly being groomed to perform sexually online by predators warns the Internet Watch Foundation (IWF).
The IWF, the UK hotline to report and remove child sexual abuse imagery online, have warned that since the beginning of the pandemic, they have witnessed an increase of 1,058 per cent in the number of webpages depicting sexual abuse imagery of children aged 7-10. This content was recorded by predators via internet connected devices and shared online. Please click on the image above to view the full report.
Information on

Spotify has become the world's most popular music streaming service - but how suitable is it for children to listen to? This guide brings you the inside track on Spotify!
Please click on the image above to download a PDF version.
Please click on the link above.
Important Updates from Alan Mackenzie
Instagram - Age Verification
There has been a lot of talk about age verification over the last few years and very little has come of it for a number of reasons, complexity and privacy being the big reasons. Currently the vast majority of online services, particularly social media, uses 'age assurance', which basically means put in your own year of birth and tell the truth. In June 2022 Instagram announced they were introducing new age verification technology to select countries, slowly expanding worldwide. This new technology is Yoti, which I know is a really good solution, but the rollout from Instagram appears to be quite limited:
You will need to prove your age if you are signing up for a new account.

You will need to prove your age if you attempt to change your date of birth to appear over 18.
I would have preferred if Instagram introduced age verification for every current user but I think this would be a logistical nightmare. To read more click HERE.
TikTok - New Screentime Settings
Last week TikTok announced that over the coming weeks a new update to the app will automatically set up a 60-minute time limit for users under 18, if users wish to extend this they will have to input a code. When I initially saw this I was quite negative, users are just going to input the code and carry on. Why can't TikTok enforce a daily time limit, surely that would be better? But on reflection I started thinking about enforcement, does it work? Which is better: you must, you will, or here's an option for you to make a conscious decision? I use TikTok myself, just for browsing and keeping an eye on what is going on, and every single time I get sucked down the rabbit hole and before I know it 30 minutes have passed. Great for procrastination, not great for getting work done!! I would like to see a feature which allows me the option to set up reminders, e.g. 10 minutes, 20 minutes, 1 hour etc., but for the moment I do think the 60 minute option is a good step forward.

To read more click HERE and there is a good 'Guardian's Guide' from TikTok HERE.
I'm a Girl, but I'm a Boy
I've been an online safety consultant for many years and I've visited thousands of schools. I thought I'd heard it all but sometimes a child will say something which really grabs your attention. When I'm speaking to Y5/6's I often deliver a lesson about personality and identity. It's a simple, fun lesson, the outcome of which is to get the children to consider their real and online personas, whether they are different behind a screen and why.
The common things you'll find are:
Children who say they are very shy in the real world, but not shy at all when online.

Children who are very laid back, never argue, but massively rage (get angry) when playing games.
A few weeks ago I delivered this lesson to a couple of Y6 classes and there was one statement from a pupil who said, "In real life I'm a girl but I'm really a boy, but when I'm online I'm just a girl."

This confused me a little so I asked the pupil to clarify what they meant, and they went on to explain that they know if they were to present as male online they would get nothing but hatred so they have to present as female, even though "I'm a boy, not a girl."

I'm not sure what struck me about this; as the pupil was explaining I envisioned myself as a 10 year old. At that age I was still playing with Sticklebrix and toy soldiers, I had no concept of hate and I found it incredibly sad that someone so young has had to come to terms with the stark reality of modern-day life, of a world that has drastically changed in just a few short years where children are growing up faster than we could ever have imagined.
A Video - Capture: Who's Looking After the Children?
The above is a 15 minute video, created by the Financial Times and you will find it is really thought provoking. With some big names (e.g. Jodie Whittaker, Dr. Who) the video looks at online harm, regulation and responsibility where the parents look for their missing son and find themselves at a tech company which knows more about their son than the parents do.
Digital Resillience
Digital resilience is the ability to "learn how to recognise, manage, recover and grow following experiencing online risks". It's a tricky one to talk about, particularly with parents when explaining the balance to managing a child's online activity. That balance will be different for different parents and ultimately comes down to their parenting style, how involved they are with their children, their own knowledge, experience, age of the child and much more. Studies into digital resilience are few and far between however there has been a new study which I think you may find interesting HERE which specifically considers digital resilience for 8 to 12 year olds.
The Criminal World of Roblox
As we all know, one of the fundamental principles of safeguarding is 'offenders are where the children are'. Roblox is exceptionally popular with children from Year 3 upwards and as such there are always concerns. That isn't to say that Roblox is a bad/unsafe game, it's just that criminals will always be able to exploit different aspects of games and social media, often using simple social engineering tricks such as curiosity and urgency. These criminals are not always adults as you can see in THIS article about the criminal underworld of Roblox.
Fortnite Parental Controls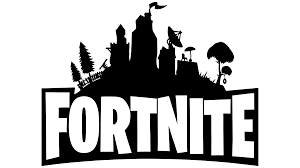 Fortnite Chapter 4 has just been released, which means that many children are going to be talking about this. Similarly, some children who grew bored with Chapter 3 are going to be checking out the new Chapter 4. So now is a good time for parents to revisit those parental controls to set up the game and devices appropriately to the age of the child. There is a step-by-step guide to setting up parental controls on Fortnite HERE.
Epic Games Store Parental Controls
Epic is a games store and also games-playing platform where children can play games such as Fortnite, Fall Guys and Rocket League. There are a number of good parental features available for under 13's which some parents may not know about including: chatting, in-app purchasing, inappropriate content and more. It might be worth readimg THIS guide for parents.
Game Finder
Finding games for children which are appropriate for their age, which work on the devices the children use and the children will actually enjoy playing can be a minefield, particularly when parents are being bombarded with the 'but everyone else is playing this game' guilt trip. Game Finder is a new (free) service available from Taming Gaming which walks parents through various aspects, such as how old is your child? What devices do they have? What types of games do they like to play? And then gives a list of recommendations of suitable games. I've used this a few times and it is brilliant, you can find Game Finder HERE.
Offenders are Where the Children Are.
One of the fundamental and most important messages within safeguarding and online safety is, 'offenders are where the children are.' Although this may sound obvious, the tactics that offenders use are not always obvious. We all know that criminals will use a variety of social engineering tactics, but to be able to use those tactics there has to be some form of engagement, which requires communications features. So, whether that is messaging on Snapchat or chatting within Roblox, if there is a communication feature there is a risk to any child or young person. You may be aware of Spotify, the globally popular music streaming service. Spotify doesn't have the traditional messaging features but THIS news article shows how criminals will use any means possible to coerce and exploit children and young people.
Create a Google Account

Some may find this controversial, but I personally recommend that parents create a Google account for their children, including those under 13. By creating an account it does mean that Google (YouTube etc.) knows a lot more about you as they can track you across different services, but when you balance that against being able to manage accounts for children much more effectively (e.g. managing the account via Google Family Link) I think the trade-off is worth it.

For example, parents can set up 'Supervised Experience' on YouTube which gives the option of 3 levels of content filtering, based on the age of the child, and managing this from a single parent account.

As always, I think it's a matter of balance and parents should have the information so that they can make an informed decision.

Step-by-step instruction for setting up a child's email Google account can be found HERE.
Social Networks for Children Under 13

It's a big issue and we all know about it, sadly there is very little we can do about it if parents are allowing their children to use mainstream social media apps apart from talk to and educate children about the safe and appropriate use. There is very little choice for younger children, principally this is because legally companies cannot make money out of children under 13 by harvesting personal information and using this for targeted advertising. But there are a few apps out there for those younger children. However the challenge is that, given children primarily use social to message their friends, if their friends aren't on the app then the children won't use it. It's a real dilemma but it is worth letting parents know that there are alternatives out there, which you can find HERE.
Setting up new devices for your children.
With Xmas fast approaching some children will be getting new or upgraded devices, older devices may be handed to younger children. This is an ideal time to get information out to parents about the importance of setting up devices with parental controls in relation to the age of the child. Internet Matters covers all devices with very simple, easy-to-understand parental guides which you can find HERE.
There are also some good console buying advice and tips HERE.
Playstation Safety
Sony Playstation and Internet Matters have got together and created a wonderful interactive quiz for children and parents to learn together how to make the most of Playstation settings for safer gaming. This is a great idea to get conversations going and for parents to learn more about the games which their children play.
You can access the interactive quiz HERE.
What is Discord?
Discord has been around since 2015 and whilst it has normally been seen as the social media app for gamers, this has changed. Visits to primary schools all over the country have shown that Discord is very popular across KS2 not just for gaming, but used by many children simply as a means to keep in touch with friends and family (as per WhatsApp) or joining others in conversations on servers.
Some people may not have heard of Discord therefore it's worth reading THIS article from Childnet to come up to speed.
Amazing Games Guide for Parents
As we head towards the Xmas holidays children will be asking for new games, but this can be a confusing minefield for parents. Internet Matters have put a lovely guide together which will help parents make decisions, including age-specific games in which families can play together. You can find the guide HERE.
TikTok Raising Livestreaming Age
In an interesting development it looks like TikTok is raising the age in which users can livestream from 16 to 18 in the coming weeks. Additionally, they are looking at the monetisation features within TikTok which will be restricted to over 18's in the future. How they will enforce this is anybody's guess, but as we all know livestreaming is a very significant, growing concern in relation to CSE so any step forward is a bonus.
There is some great information to parents to remind them of the features that are available within TikTok to help protect children. On THIS page there is a great write-up on the currently available parental settings and on THIS page there is information for parents giving further advice and guidance.
Roblox
Roblox is a massively popular game with children and younger teens and it has recently come under a lot of criticism in relation to apparent financial exploitation, inappropriate content and grooming amongst others. The BBC radio programme File on 4 recently carried out an investigation and series of interviews. You can still listen to this part of the programme HERE and what you hear may shock some, a highly recommended listen.
A reminder to parents to look at any safety/security settings within the games their children play. In relation to Roblox my good friend Wayne Denner has a guide to Roblox for parents HERE.
Interestingly (and concerningly) a short time before the half-term break I was speaking with some Year 3 children, one of those children mentioned that she plays games within Roblox (pretty standard) and lots of those games advertise their Discord server. She joins these servers and talks with other unknown persons, meaning this is a high contact-based risk. If you don't know what Discord is, it is a social media app which is extremely popular, particularly during and post-lockdown. You can find more information about Discord HERE.
BeReal App
The BeReal app has been around for a while now and I don't mention it very much, this is because I don't find the app to be that widespread, but those who are using it seem to enjoy it because it is so different from the usual Snapchat/TikTok social media. With that said, there is likely to be some children and young people in your school who are using the app so it is worth making staff aware of the app including some of the concerns around it. There is a good article about BeReal on the Childnet website HERE and it may be worth sending this out to parents just in case.
Online Safety Resources for Parents
Webwise Ireland have got some fabulous, free resources for parents including talking points, tips and more, all of which can be downloaded from HERE.
Digital parenting
For many parents the online world can sometimes feel like a minefield, where children are way ahead in terms of their knowledge, that they can circumvent every parental protection and have little control over behaviour and consequences. In many respects technology is a smokescreen which becomes a barrier. But how we help and protect our children, how we set rules and consequences should not be any different from the real world to the online world.
Leonie Smith has written a useful, down to earth article which I feel explains this really well, explaining that this needs to start early in the child's life and it isn't about trying to stay one step ahead or trying to outsmart children. Take a look for yourself HERE.
--------------------------------------------------------
Ollee - Your Virtual Friend!

What is Ollee?
Ollee is a digital friend for children aged 8-11, created by Parent Zone and BBC Children in Need's
It helps children explore feelings around subjects – like school, family, friends and the world – and supports conversations between children and parents through connected accounts.
In the app, children can select an emotion they're feeling – maybe happy, sad, worried or something else – and it will give them ideas about what to do. Even if they're not sure, Ollee will help them figure it out. With prompts such as, "I feel lonely", "no one listens to me" or "I'm growing up", Ollee gives children supportive advice about that subject and how they feel.
Parents and guardians can create an Ollee account for themselves, as well as their child. By linking accounts, children and parents can share Ollee's advice and ideas together, helping to start a conversation about feelings. Adults can also explore the different emotional scenarios a child might be experiencing – with tailored parenting advice.
Try it out now in a web browser or download the app to your device.
Student Code of Conduct (September 2022)
To ensure the continuing education and online safety of Castleview's students, the children spend a portion of their year's first Computing lesson on a Code of Conduct. The Code keeps the children up to date with the latest guidelines and ensures they know exactly what to, and not to do online. These are are all discussed and understood as a class, before every individual in KS1 and KS2 signs their own personal copy. These rules also appear every time a child logs in to their school computer to remind them how to conduct themselves online.

_____________________________________________________________________________________________________________
Highlights so far!
Febuary 7th February 2023
This year's theme was 'Want to talk about it? Making space for conversations about life online' The Digital Leader's got the day started with an amazing assembly. All children from Nursery to Year 6 took part in a range of activities with an online safety message.
Here are the highlights:-
Thursday 8th December 2022
Castleview celebrated 'Be Internet Legends Day'! The children thoroughly enjoyed the assembly and loved all the shout outs from the Be Internet Legends team! This years theme was 'Digital Wellbeing'! Following the assembly, the children spent the morning on a range of Online Safety and Digital Wellbeing activities.
Thursday 20th October 2022
We had an amazing live assembly on Thursday afternoon from 'The Parents Zone' at Google. Classes across the school had a fantastic time learning about online safety! All in all, it inspired the children to be safer and more confident online explorers.
2021-2022
Thursday 14th July 2022
This week, Year 6 took part in an Internet Safety Workshop in preparation for secondary school. It was led by Google's Internet Legends, who specialise in reaching out to primary schools in preparation for transition. Our pupils took part in the workshop where they were faced with a range of scenarios and conundrums, enabling them to reflect on how to stay safe online. They learnt how to keep their password safe and secure and why this is so important. Castleview got many shout outs from the team and thoroughly enjoyed the talk, eager to find out more. It was very interesting and it was a great experience for them.
Wednesday 8th June 2022
Alan Mackenzie Visit
The Year 5s and 6s had the pleasure of an Online Safety Consultant, Alan Mackenzie teaching us the the importance of how to be safe online. He enlightened the children with the gravity of how your words can affect others behind the screen. They went away highly informed.
In the evening, Alan Mackenzie delivered his first face to face parent talk at Castleview after three years!
The Digital Leader team kicked off the event with an introductory presentation about their online lives with a snap-shot into the games, activities and influencers they follow.
Alan educated parents on the four areas of risk children face online: Content, Contact, Conduct and Commercial. He outlined the current platforms that children are using, followed by a final section on steps parents can take to help protect their children online.
The talk was well-attended and we received positive feedback to say how insightful the talk was. We look forward to welcoming even more parents next year!
Please find below the link to Alan Mackenzie's parent presentation:-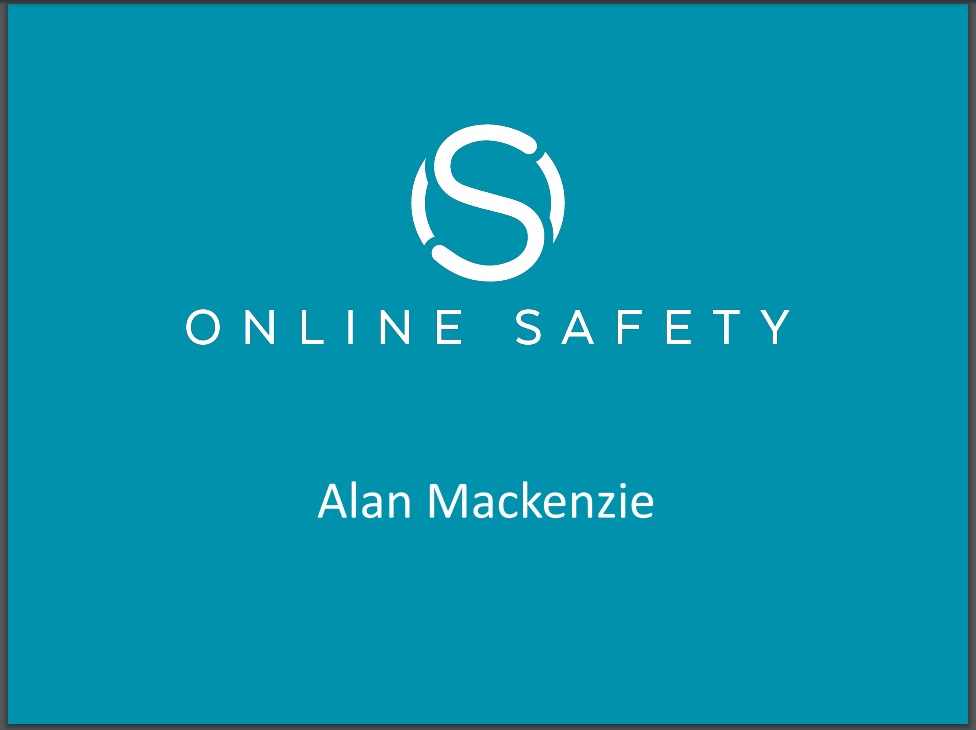 https://www.dropbox.com/s/g7ociqxbbyazt7u/Castleview%20Parents.pdf?dl=1
Tuesday 8th February 2022
Safer Internet Day!
This year's theme was 'All fun and games? Exploring respect and relationships online.' The Digital Leader's got the day started with an amazing assembly. All children from Nursery to Year 6 took part in a range of activities with an online safety message.
Here are the highlights:-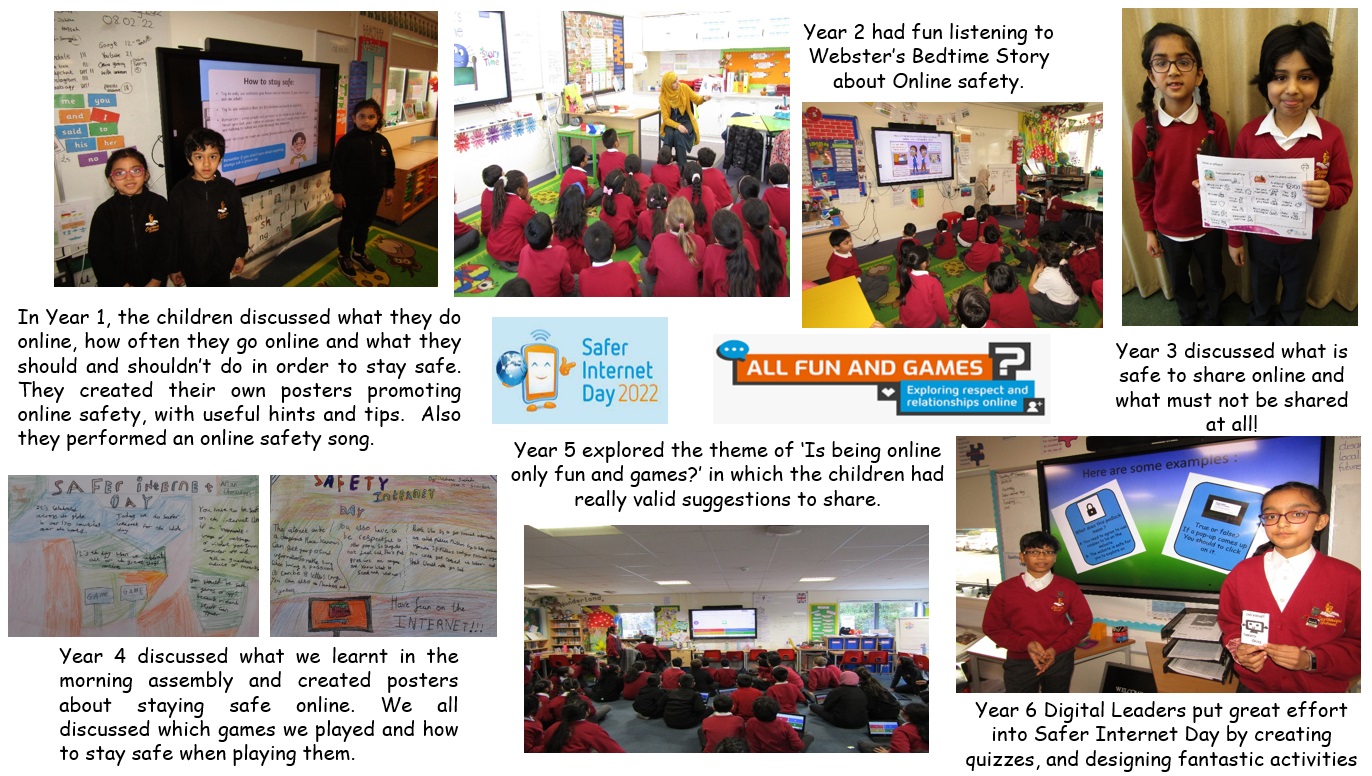 Friday 28th January 2022
GOOD NEWS!
Our new 360 degrees online safety plaque arrived in school this week! It will be displayed in reception. This was awarded to Castleview after our 360 Online Safety Mark review last month.
"Castleview remains at (and in many places above) Online Safety Mark benchmark levels."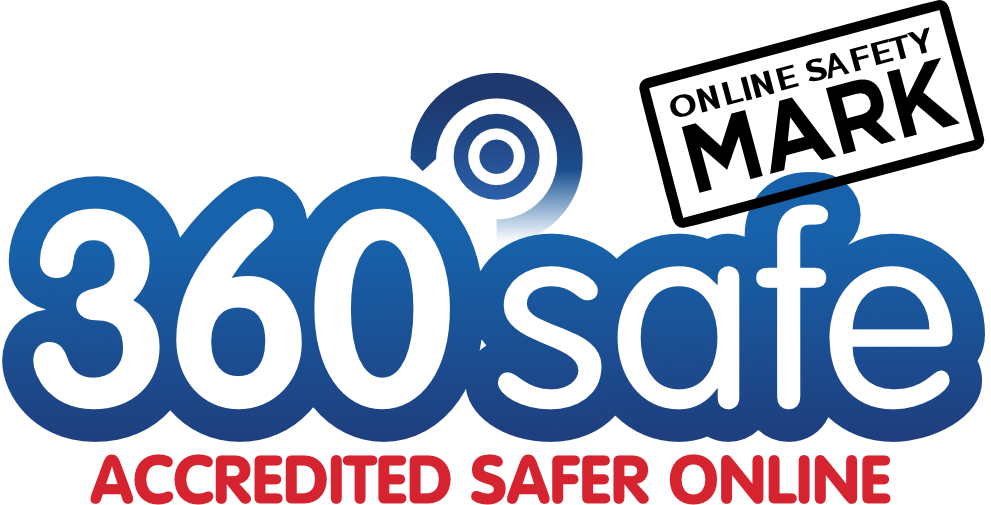 Tuesday 14th December 2021
360 Safe Online Safety Mark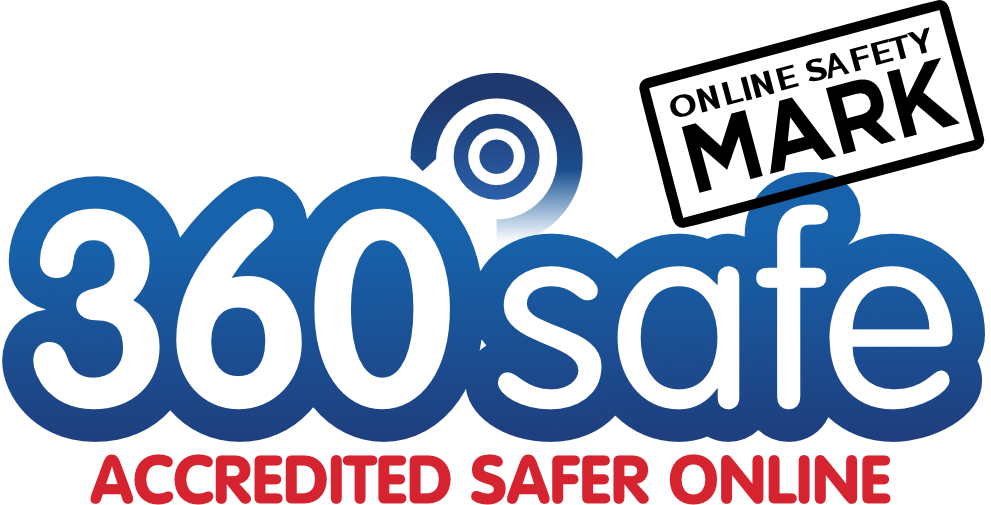 At the end of the term, we underwent a reassessment of the online safety provision we provide at School. We were delighted to receive our latest report which confirmed that Castleview has been awarded the 360 Online Safety Mark for a further three years.
The report noted that Castleview remains at (and in many places above) Online Safety Mark benchmark levels.
In addition, the following positive comments were made by the assessor.
There is much evidence of greater maturity in the online safety provision and it is pleasing to read of the many developments that have taken place.

Staff and Governor training is being effectively carried out.

There is also an impressive list of training opportunities provided for the Online Safety Lead.

There is a very strong contribution from the pupils in the Digital Leader team. It is good to hear of their important role in the school, but also to note their activity out of school, presenting at conferences and being featured in articles.

I can confidently say that the commentary for the Community aspect is one of the strongest and most comprehensive I have read in any 360 review.
Thursday 9th December 2021
Be Internet Legends Day
We had an amazing live assembly from 'The Parents Zone' at Google. Classes across the school had a fantastic time learning about online safety! The assembly was followed by a Digital Well-being lesson which ended with a riveting quiz. Each year group then continued with an hour of tailormade activities. All in all, it inspired the children to be safer and more confident online explorers.
Well done to our Castleview Internet Legends!
______________________________________________________________________________________________________________
2020-2021
Monday 21st June 2021
ONLINE SAFETY TALKS FOR PARENTS BY ALAN MACKENZIE.
You have been invited to view exclusive presentations on current online safety for parents.
Below, you will find instructions to a series of short videos. These are free to you as a parent/carer of a child in our school and are brought to you by a nationally renowned specialist, Alan Mackenzie. The videos will take you through a series of issues, they are non-technical and provide you with support and guidance.
Go to the following web page: https://www.esafety-adviser.com/eltparents/

Enter the password: This can be found in your parentmail titled 'Safer Internet Day' dated 21/06/2021.

3. Enter your email address and the name of the school.

4. Click 'Subscribe'. You will receive a welcome email and then, each day after that for 7 days, you will receive an email to view a short video along with supporting advice and links.
Wednesday 16th June 2021
Safer Internet Day!
On Wednesday 16th June, Castleview celebrated Safer Internet Day.
The children across the school learnt the latest advice and tips, which involved creative planning from the teachers and digital leaders. All the activities helped the children to think about how to have a safe and have a positive time online.
Here are some highlights:-
Alan Mackenzie Visit!
On Wednesday, our online safety advisor, Alan Mackenzie visited Year 5 and 6 to talk about current trends on social media and talked to our oldest pupils about ways to stay safe online under the theme of 'Personality and Identity'.
Following this, on Wednesday evening, teachers received up to date professional development training. Online safety is a huge and important area. Whilst many of us did not grow up with technology, it is integral to the lives of our children. In school we have lots of lessons to teach the children about keeping safe online and it is important that you are aware of the risks and issues too.
UK Safer Internet Centre
Hello and welcome to the UK Safer Internet Centre Insider. Every month we bring you the latest stories and updates from the three partners in the UKSIC: Childnet International, The IWF (Internet Watch Foundation), and SWGfL (South West Grid for Learning).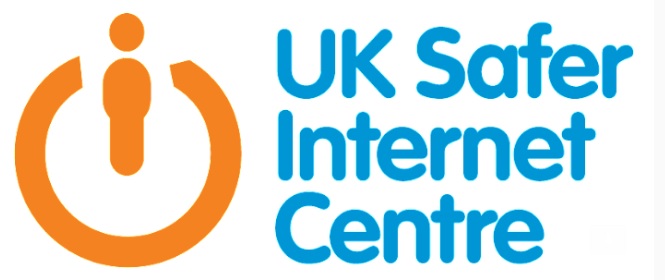 May 2022 edition.
We are delighted to announce the launch of the brand new Thrive Online resources. These resources are designed to empower young people with Special Educational Needs and Disabilities (SEND) to build happy and healthy online relationships.

The Thrive Online resources cover the important topics of healthy online relationships, digital wellbeing and online pornography for parents and carers of young people aged 11 and over with SEND.
Click here to read the full article.
The Department for Education has recently published the updated 2022 'Keeping children safe in education' statutory guidance for schools and colleges in England that will become active on 1st September. The 2022 guidance includes a number of significant changes with many related to online safety.
Click here to read the full article.
March 2022 edition.
Along with the many positive things which young people may see or experience online, they may also encounter things which may worry or upset them.

With world events surrounding the Ukraine and Russian conflict, young people on social media may be seeing a range of posts; some factual, some memes, some scaremongering, and may be worried or confused about what is happening and the impact that this may have on them. Find out how you can support your child if they see something upsetting.
Click here to read the full article.
February 2022 edition.
Instagram recently announced two new features that work towards addressing screen time and harmful content online. This includes the 'Take a Break' feature as well as how harmful online content is presented towards users.

The 'Take a Break' feature works towards helping users with managing their screen time. It aims to set some restrictions around how long they use social media for while Instagram will also show potentially harmful posts lower on a user's newsfeed, inhibiting their exposure to posts that incite violence or include bullying or hate speech.
Click here to read the full article.
January 2022 edition.
The Safer Internet Day 2022 resources for parents and carers are designed to help you spark conversations with your child about staying safe online generally, and, more specifically, this year's theme for Safer Internet Day. We've put together a webpage for you as a parent or carer to #PlayYourPart in this year's Safer Internet Day.You will find our film for parents and carers to help you spark a conversation with your child about online gaming. You'll also find our Top Tips for Parents and Carers, complete with links to suggestions on how to help your family stay safe online. Finally, you will find our resource pack bespoke for parents and carers, which includes everything you might need to get yourself and your family involved with Safer Internet Day.
Click here to read the full article.
December 2021 edition.
The partners at SWGfL have launched an updated TikTok checklist available to download and pre-order. Earlier this month, they hosted an online event with TikTok titled 'Exploring Media Literacy' where the new checklist was introduced.

Click here to read the full article.
To download the resource click here
YouTube, unlike a lot of other social media platforms has a feature that lets users 'dislike' other creator's videos. For many years, if you watched a video, you'd be able to see the ratio between 'likes' and 'dislikes', giving a general opinion of how viewers have responded.
Now, YouTube has decided to 'hide' the 'dislike' count making it only private to the creator but still allowing users to press the 'dislike' button if they wish. Read more about this new feature and some considerations if you are a content creator.
Click here to read the full article.
November 2021 edition.
'87% of content reported was successfully actioned after escalation with industry' – Report Harmful Content release 2021 Quarterly Reports
Click here to read the full article.
September 2021 edition.
Young people now more than ever are spending a lot of time online. From online lessons and homework to gaming and spending time with their friends, there are a range of ways that young people occupy their time whether on a phone, tablet, games console or computer.
Childnet's Parent and Carers Toolkit is filled with quick, easy and practical things you can do to help protect your children on the internet. It includes help with how to talk to your child about how they spend their time online and how to communicate key online safety messages. The Toolkit is straightforward, easy to use and includes links to more detailed and specific information and support if you need it.
Read the full article here.

June 2021 edition.
This month you will find an article on a groundbreaking tool that empowers children and young people to stop the spread of nude images online.
Read the full article here.
Also in this edition, you will find a gripping report on the impact of Safer Internet Day.
Read the full article here.
May 2021 edition.
An interesting article highlighting that the UKSIC is calling on the Government to honour its commitments to making the UK a safer place to be online as the Queen pledges the UK will "lead the way" in internet safety.
Read the full article here:
Another interesting article was published, highlighting the Domestic Abuse Bill receiving Royal Assent in Parliament marking a huge step forward in protection for victims of domestic abuse and violence. One of the new provisions makes threatening to share intimate images a crime with perpetrators facing prison if found guilty.
Read this full article here.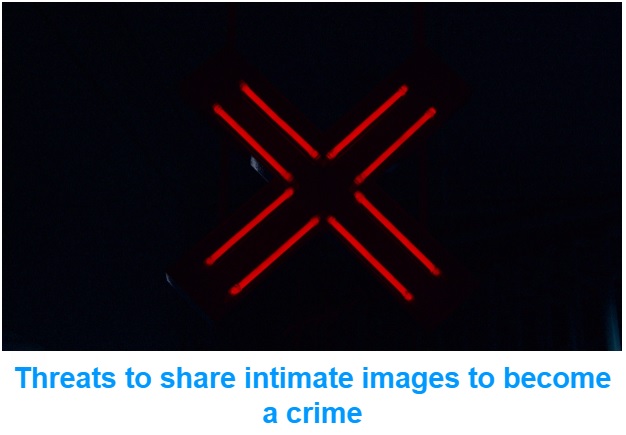 ParentZone
February 2022
Children can spend a lot of time watching live streams of other players, many of them interactive (such as the very popular Twitch platform), engage in forum discussions on sites like Reddit, or stay in touch with their closest friends while playing together online by using apps like Discord.
You may be wondering how to assess the benefits and risks of gaming communities for your child's wellbeing. To help you find the right answer for you and your family, we've put together a handy guide - find out more by clicking the image below:-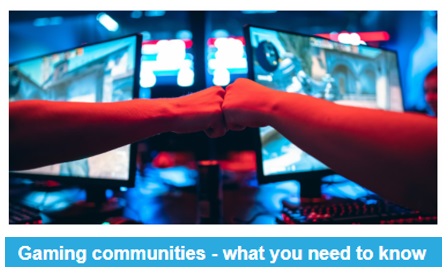 Yubo, an online platform that's become popular with young people in recent years. With over 40 million users worldwide and 3.6 million in the UK alone, Yubo is a live chat and streaming app that has generated some controversy during its existence, due to safety concerns about potential exposure to inappropriate content and harassment.
"If your child is using Yubo, it is important that you talk to them about the safety and privacy settings and functions [...] Supporting them will help them feel more comfortable to come to you if they experience anything distressing."
Find out everything you need to know about Yubo below:-
January 2022
Parents may be asking you these days about another new, fast-rising online game that has caught their child's attention: Genshin Impact. Released in 2020, the game has become hugely popular, with currently over 50 million players worldwide.
We've put together a useful guide that explores the game's features, gameplay and potential risks, for you to use in conversations with the families and children that you work with:-
__________________________________________________________________________________________________________
Online Safety Committee Meetings Updates
Online Safety Committee (December 2022)
We had the second meeting of the term, where one of the items on the agenda was our online safety page for children. Prior to the meeting, the Digital Leaders and Junior Leaders critically analysed the page with Mrs Ahmed and made valuable contributions to bring some changes.

Online Safety Committee (October 2022)
The Online Safety Committee is comprised of a range of stakeholders from across the school including; SLT, teachers, governors, parents and our amazing Year 6 Digital Leader's. Members new to the committee, were extremely pleased to be presented with their committee badges. The Digital Leaders made insightful contributions on a range of agenda items including; reviewing current online safety instances, reviewing the online safety pages of our school website as well as planning upcoming online safety events.
Online Safety Committee (July 2022)
All good things come to an end. It was the final online safety meeting of the year with our current Year 6 digital leaders. We reviewed all the activities we have done over the year and reflected on their value and feasability going forward. Our very professional Digital Leaders also gave their suggestions and ideas for plans going forward next year. These have been taken on board and will be implemented next year! Watch this space!
Thank you to everyone who was a part of the Online Safety Committee this year!
Online Safety Committee (April 2022)
The Online Safety Committee meets every half term to discuss topics relating to online Safety. The Year 6 Digital Leaders presented feedback to the committee on Safer Internet Day, which took place in February. They spoke eloquently and with great insight on the topic. Other agenda items included; the upcoming visit of online safety consultant Alan Mackenzie, Year 6 pupils setting their own strong passwords in their Gmail account and the purchasing of new online safety themed books. Thankyou everyone who gave up their time to attend.
Online Safety Committee (November 2021)
The Online Safety Committee is comprised of a range of stakeholders from across the school including; SLT, teachers, governors, parents and our amazing Year 6 Digital Leader's. Members new to the committee, were extremely pleased to be presented with their committee badges. The Digital Leaders made insightful contributions on a range of agenda items including; reviewing current online safety instances, reviewing the online safety pages of our school website, as well as planning upcoming online safety events.
Online Safety Committee (July 2021)
On Thursday 9th July, the final Online Safety Committee meeting of the year was held.
The items discussed included:
Review of the year.

Review of Safer Internet Day

Review of the Alan Mackenzie visit

What actions can be taken next year.
The Year 6 Digital Leaders made some valuable contributions on how their experiences were and what we could adapt and change going forward. Their feedback was very much appreciated and will be taken on board.
As this was the final meeting of the year, we take this opportunity to wish our Year 6 Digital Leaders every success in their future endeavours.
Online Safety Committee (May 2021)
On Thursday 13th May, the Online Safety Committee reconvened, after an enforced break due to Covid 19 restrictions. Sadly since the last meeting, Helen St Ledger resigned her governor position. The committee wanted to thank Helen for all her support over the past three years. Pinky Sandhu and Prakash Beegala have agreed to step into the role of governor representatives so they were welcomed to the committee and presented with their Online Safety Committee badges by Year Six Digital Leaders.
Agenda items included the following items:
A review of school policies (Online Safety, Email and Password policies)

TSI Tech support

360 Online Safety Award

Alan Mackenzie Online Safety Advisor visit

Online Safety instances
The Year 6 Digital Leaders presented a fantastic review into the Castleview website and websites from a range of other local schools. The adults were extremely impressed by the quality of their contributions. The review was to provide feedback to Mrs Armstrong, who is heading an upgrade of our current website.
Online Safety Committee (November 2020)
On Thursday 5th November, the first Online Safety Committee meeting of the year was held. There was a packed agenda, items discussed included:
The role and responsibility of the committee

The terms of reference for 2020

Acceptable use policies for staff and children

A review of the Goggle Legends Online assembly

Online Safety instances
The Year 6 Digital Leaders made some fantastic contributions. The highlight of the afternoon was the presentation of brand new committee badges. The staff, including Mrs St Ledger (governor) who received hers virtually, were particularly excited to be awarded a badge!
'Be Internet Legends' (November 2020)
Castleview had its first ever live, online Assembly! Google and Parent Zone delivered an Online Safety assembly entitled 'Be Internet Legends' to all the children in Year 2 through to Year 6. The children learnt that to make the most of the internet, they need to make smart decisions. The assembly taught the children about the Legends' pillars: to be Sharp, Alert, Secure, Kind and Brave. This was also an interactive experience as the class teachers were able to feedback responses to the live studio via the online chat. The theme of the assembly was to empower younger children to use the web safely and wisely, so they can be confident explorers of the online world.
Year 2, Year 3 and Year 4
Year 5 and 6

Alan Mackenzie Workshop (November 2019)
Every year, we invite the Online-Safety consultant, Alan Mackenzie, to advise us about how best to stay safe online. He speaks to Year five and six pupils about Apps, Games and Social Media and delivers a workshop to Parents, with tailored advice to help them stay up to date with the latest information. Every year the children and adults come away learning lots and changing their online habits!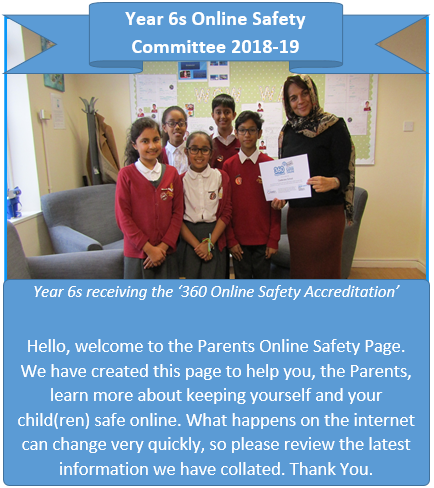 Stay up to date and keep your child safe in today's digital world
Parent Zone have produced a guide to all the latest online platforms that are currently trending with young people.
Follow the link https://parentzone.org.uk/advice/parent-guides
The new Better Internet for Kids (BIK) website features a section specifically dedicated to parents and carers to help them influence, support, educate and protect their children in the online world.
https://www.betterinternetforkids.eu/fr/discover/parents-and-carers
Click here for your parent guide to the social networks, websites, apps and games that children are currently using from Common Sense Media, NSPCC and O2.
Common Sense
Kids today spend over 50 hours of screen time every week. Common Sense helps adults and kids thrive in a world of media and technology. One of the services they provide are trusted reviews for Games, Books, Apps and Movies - so you know exactly what is and is not appropriate.
Click on the image below to visit:
Microsoft's Top Tips for Safer Families
For more detailed information and advice from the company, visit: Microsoft - Online Safety.
Click here for general information, advice and guidance on keeping your children safe online.
The Ultimate Guide to Protecting Your Child Online in 2021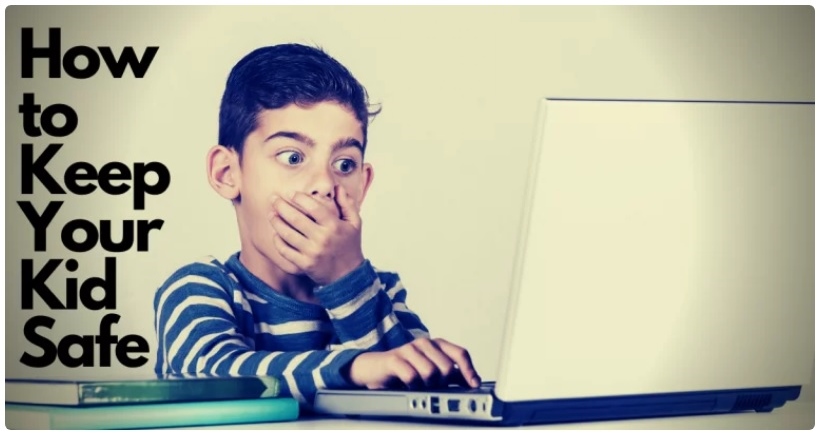 Click here for useful information provided by vpnMentor