Welcoming our new Castleview School Councillors for 2019-2020:

Autumn Term

We have got off to a very busy start this year, having already presented two assemblies to the whole school; researched, planned and pitched playground designs to Mrs Beynon and organised our very own competition.

Below is a log of all meetings and activities we have carried out:
18.9.19 – Our first meeting. We discussed the importance of being a School Councillor and what we want to achieve throughout the year. We also discussed our first assembly in preparation for Jeans for Genes day.
19.9.19 – Today, Year 3 and 4 School Councillors went around the School to promote Jeans for Genes day.
20.9.19 – We presented our Jeans for Genes Day assembly to Key Stage 2.
26.9.19 – All School Councillors met to discuss designs for the playground (as it has been re-tarmacked). We discussed our ideas and drew them. We agreed to carry out research at home and planned to discuss with our classes.

2.10.19 – This was a follow-up meeting to continue to discuss designs for the playground. We each shared our findings from research at home and in class. We finalised our designs and begun preparing them to take to Mrs Beynon. We also judged our Jeans for Genes Day Competition.

9.10.19 – In preparation for World Mental Health Day, we met to discuss the meaning of mental health and briefly discussed ways in which we can help as a school. We also practised our assembly.

10.10.19 – KS2 Assembly for World Mental Health Day.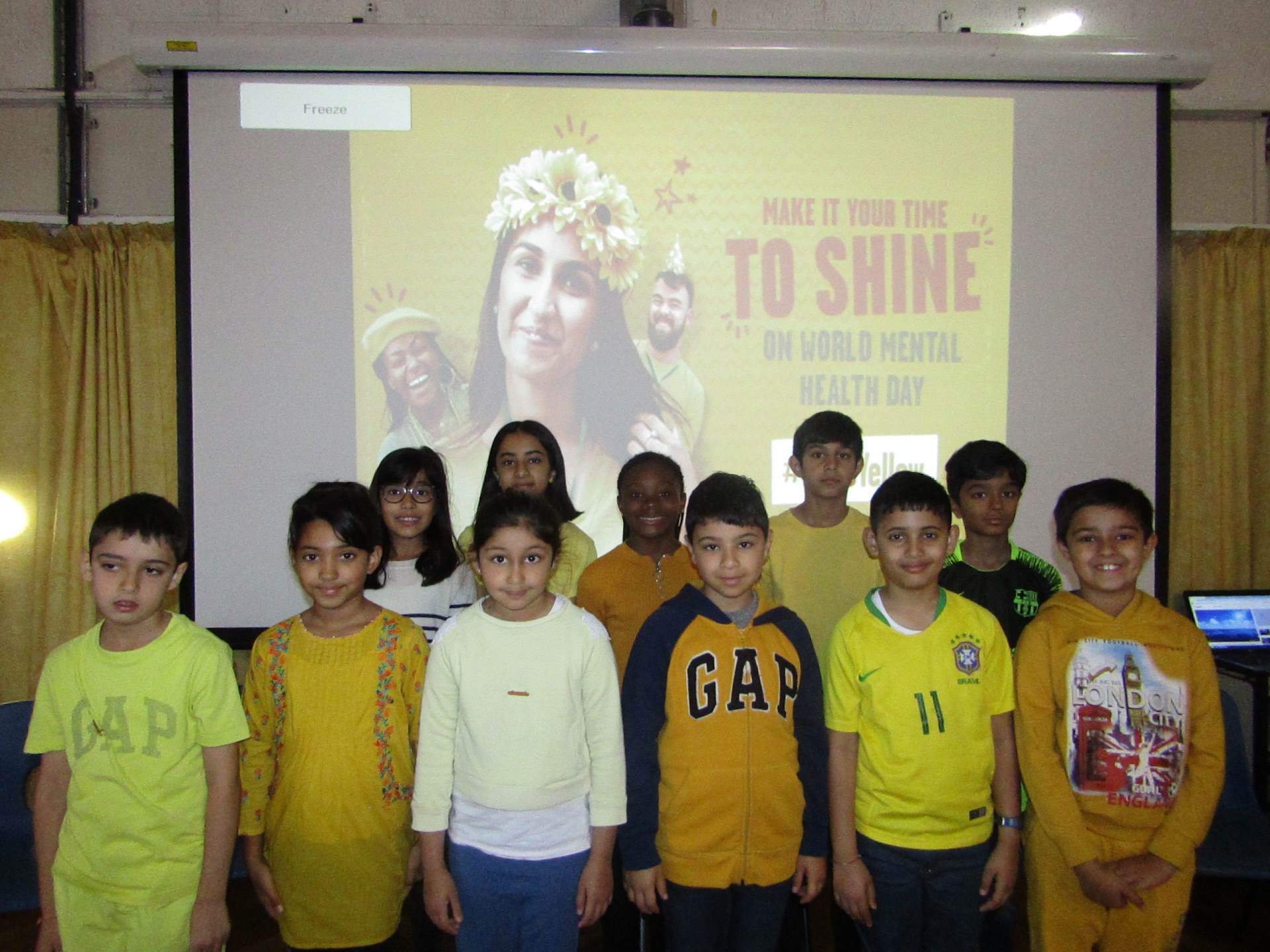 11.10.19 – KS2 School Councillors met with Mrs Beynon during assembly and pitched final designs and ideas for the playground.

16.10.19 – One of our Year 3 School Councillors, Arjun Markandey who designed a certificate for the winners of our Jeans for Genes Day competition prepared the winning entries and certificates to be announced tomorrow.

17.10.19 – Announced Winners of Jeans for Genes Day Competition during KS2 assembly.


24.10.19 - Today we met to discuss our next task: Anti-Bullying Week (11th-15th November) where we will host an assembly for KS1 and KS2. We are also organising an 'Odd Sock Day' on Tuesday 12th November where we will all come to School wearing a pair of odd socks. This will highlight that we are all different, but all certainly special and unique in our own way. We also delivered NSPCC badges to all classes as a result of our successful Danceathon on Monday 7th October.


6.11.19 – Today, we met to prepare for our assembly on Friday. During the assembly, we will raise awareness of Anti-Bullying Week and promote Odd Socks Day that we will participate in on Tuesday 12th November. We also organised and delivered the 'October' badges for our Walk to School Initiative to each class.


7.11.19 – We decided to meet again to practise our lines and go through our upcoming assembly. We also discussed Children in Need and arranged our third assembly of the year.


8.11.19 – Anti-Bullying Assembly. Today, we held an assembly for KS1 and KS2 to raise awareness of Anti-Bullying Week. We emphasised the importance of the 2019 message, 'Change Starts with Us' and highlighted ways in which we can change for the better at Castleview.


14.11.19 – Today, we promoted Children in Need that is taking place tomorrow. We held an assembly for KS2 where we discussed the history of Children in Need and the famous Pudsey Bear. Tomorrow, we will all come to school wearing our pyjamas, we will also be donating a minimum of £1.


5.11.19 – Today, we distributed the Travel Tracker badges for the month November. We had to identify children who had achieved the correct amount of 'active weeks' before counting out and handing the badges to teacher's to distribute. Our Year 4 School Councillors also awarded Year 6 children with their Bikeability certificates and badges during assembly.
9.12.19 – Year 3 and 4 School Councillors had a very important meeting during their lunch break with three potential Head Teacher's for Castleview School. They eagerly prepared questions and spent time with each candidate, getting to know them and showcasing our wonderful school.
12.12.19 – Today, we hosted our fifth assembly of the academic year, Christmas Jumper Day. We promoted the cause during KS2 assembly and visited KS1 classes during the afternoon to raise awareness of the charity, Save the Children. We also promoted our new competition where children can design their own Christmas jumper.