Welcome to the Year Two Homework Page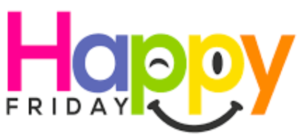 Friday 24th March, 2023
Upcoming dates for your diary:
End of term - school closes at 12pm Friday 31st March
Year 2 email address: jupiter@castleview.slough.sch.uk neptune@castleview.slough.sch.uk
ENGLISH: For homework this week we would like you to write a thank you letter (template given) to someone who has done something to help you. By thanking the person, you will make him/her feel valued and it will also make them feel more inclined to help you in the future. Think about the following and use your thoughts in constructing your letter:
How did he/she help you?

Why did you need help?

How did their help make you feel?

What do you think of the person who helped you?

Did you learn anything about life from the way this person acted.
SPELLING: To show that they understand how to use the spelling words in context, kindly encourage your child to write sentences using the spelling words.
Group A & B: behind, after, bath, break, class, even, fast, father, great, improve
Group C: one, two, three, four, five
MATHS:. Please can you also continue to encourage your child to use Sumdog and Times Tables Rockstars to practise their math skills help them to learn their 2s, 5s, and 10s times tables and their number bonds to 100 in and out of order.
READING: As mentioned previously, your child will be building up a range of reading skills. They should have strong phonics knowledge and growing comprehension skills, which will help them read more broadly, confidently, and fluently. Please encourage your child to read for at least 10 minutes each day. Ask them to read aloud to a member of your family. Remember to talk about the book.
What might happen next?
How do you think the character is feeling? Why do you think that?
What happened in the story?
Can you find a word that means the same as ............?
What is the definition of .........? If you don't know, can you find it in the dictionary?
Did you enjoy the story? Why?
Have you read a different story that has similar themes in to this story?
Remember to refer back to the text when answering the questions.
Remember to look at our Curriculum map each half term to find out about what we are learning in each area of the curriculum and to support your child's home learning. If you'd like to learn more, visit the BBC Bitesize website for KS1 - here you'll find relevant and fun activities which will support your learning in each subject.
https://www.bbc.co.uk/bitesize/primary
YEAR 2 WORKSHOP
Have a lovely weekend and thank you for your continuous support.
from the Year 2 Team